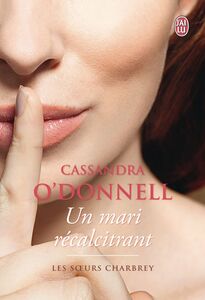 — Ton fiancé sait-il à quel point tu peux être insolente dans l'intimité ? — Non, mais moi je sais à quel point tu peux être mufle devant tout le monde, rétorqua Rosalie avec un sourire glacial.Rosalie Charbrey ne parvient pas à y croire. Comment le duc de Langford, l'homme qui l'a séduite et abandonnée deux années plus tôt, ose-t-il se comporter d'une manière aussi odieuse ? Que cherche-t-il après tout ce temps ? À ruiner son bonheur et son prochain mariage avec le jeune et charmant vicomte d'Edgfield ? Bah, peu importe si ce débauché semble, pour une raison obscure, déterminé à lui rendre la vie impossible, Rosalie est fermement décidée, elle, à résister aussi bien à ses assauts qu'à gagner la guerre que « Sa Grâce » vient de lui déclarer...
Book details
Publisher

Language

Original language

Page count

Collection

Series
About the author
Cassandra O'Donnell
Originaire de Lille, Cassandra O'Donnell vit en Normandie. Réalisatrice de documentaires et de reportages, elle créé la saga Rebecca Kean en 2011, publiée chez J'ai lu, dans la collection Darklight. Flammarion Jeunesse publie sa trilogie Malenfer, ainsi que La Légende des 4, deux séries de fantasy très prisées par les jeunes lecteurs. Elle a également publié chez Pygmalion une comédie policière : Les aventures improbables de Julie Dumont.
Reviews
No reviews have been written for this book.